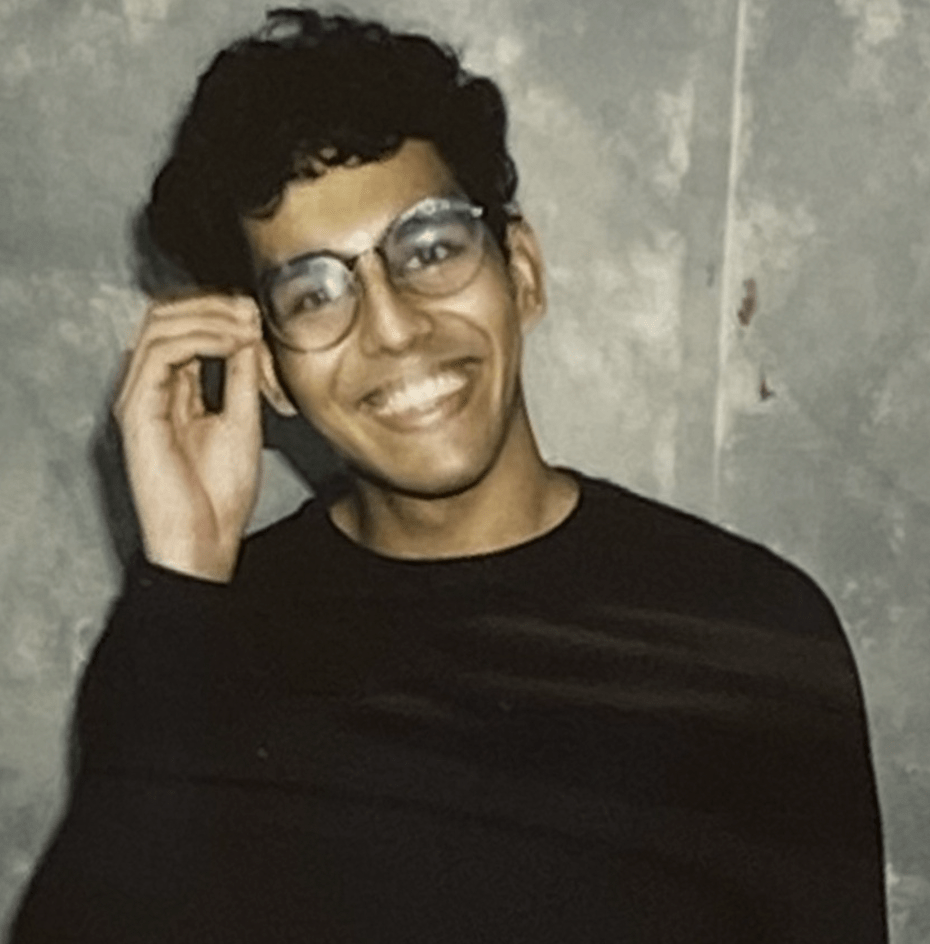 This page is a log of what I've already done. If you're curious about what I'm doing, look at what's at the top of my mind. And to learn more about why I do what I do, read about my evolutionary purpose.
Chronological is tired. Categorical is wired. I tend to hop around industries and themes, chasing interdisciplinary problems that span multiple types of work. So, what follows is my life, decomposed into somewhat legible categories.
Startup Organizations
Happily Ever After: researching the problem of behaviour change for personal well-being. Happily Ever After's goal is to be a self-organizing network that delivers community-centered preventive care.
Grew a community of 100+ health and well-being professionals and practitioners.
Designed sleep intervention experiences and an interactive mobile application in collaboration with researchers from the NUS Sleep and Cognition Lab.
Developed community health monitoring tools.
Facilitated small-scale repeated rituals in external communities to improve individual well-being.
Facilitated programs to help people take action to safeguard their long-term health.
Organized community events to raise awareness about preventive care.
Wrote extensively about all the research and takeaways in The Pink Zone.
Beep: a voice-first chat application that used AI transcription and voice generation to provide two-way interoperability between audio and text communication. Unfortunately, we didn't manage to get it to scale, but the real alpha was the experience we gained, and the friendships I forged.
Projects & Products
Neurotech: won 2nd place at the IEEE BR41N hackathon, building a system to convert emotions into live music with EEG.
Biotech: contributed to modular bioreactors at Dynacyte. Helped to redesign their cloud IoT backend with MQTT, boosting reliability and reducing command lag times by 10x.
Space: designed and built a STM32 based cube satellite, for the EG1310 module at the National University of Singapore in 2017. I also gave a short talk about it, at Hackware v3.14.
Robotics: with my friend, Isaac Tay, I worked on a swarm robotics platform called Sentibots. The project was was a finalist in the Singapore Science and Engineering Fair 2016, and was formally published at the IRC-SET 2016 conference.
Embedded Systems:
Full-stack Software:
Maintaining AI Tools for Obsidian, an plugin that adds powerful semantic and generative search to Obsidian. It has 150+ ⭐ on GitHub!
Built sellingx.io to facilitate peer-to-peer resale of student clubbing tickets alongside Daniel. In 5 days, we had 600 daily active users and moved about 300 pounds of money…. then Stripe deplatformed us for violating their Terms of Service.
During National Service, I developed military software infrastructure including internal booking/tracking systems and a custom educational platform. Some of the work is ✨ open source ✨.
Did client side interface design and development for the MicroSec Intrusion Detection System.
Tech for good: worked on a sonar powered wearable that uses haptic feedback to help to the visually impaired, during a local hackathon (Hack n Roll).
Random websites:
colorga.me - a fun game to do with colors
Color Me - a personality test, you guessed it, also based on colors
Misc. projects for fun:
Research & Writing
Neurotech: fascinated by the civilisational unlock of brain-computer interface tech. Gave a couple of talks on their importance, the OpenBCI platform and its limitations.
Health: interweaving technological, social, cultural, economical, philosophical and spiritual dimensions of delivering preventive healthcare. Imagining alternative healthcare systems. Most of these came from when I was working on Happily Ever After.
Education: spent 6 months deeply exploring alternate realities around preserving meaning in educational systems, a preference for academies over universities and protocols to encourage life-long learning. During this time, I built knowledge graphs, a digital microuniversity, and a thought-apprentice matching system. Wrote about some of the ideas here, here and here. Done in collaboration and with support from Audacity, a Singapore based impact collective.
Some of my hits that I'm especially proud of:
tldr: read my work in 📝 Letters.
Communities
President of UCL Entrepreneurs: a student society where I worked with 30 executives to serve over 1000 ambitious members who are passionate about pursuring entrepreneurship as a career.
Community Steward at Audacity: an impact collective based in Singapore which focuses on a values-based culture to solve issues in communities, food, energy, work, education, healthcare and urbanisation.
Kernel Block 7 Fellow at Kernel: a peer-to-peer lifelong network of awesome individuals building and learning about web3.
Cohort 2 at Colony DAO Club: a group of active DAO builders working on using organizational technology to solve civic problems.
Founding member at Makerforce: a small collective of developers, makers and thinkers from NUS High School, who love to build stuff.
&& Coreteam at Happily Ever After
&& Dev #752 at DeveloperDAO
Personal Culture
Words: I love to read. Favourite blogs include Astral Codex Ten, Not Boring, Ex Urbe, Ribbonfarm, Subpixel Space. Favourite books include Godel, Escher, Bach, Braiding Sweetgrass, Reinventing Organizations, and Thinking Fast and Slow. Meander through what I've read, in my 📚 Library.
Coffee: Training to be an amateur barista, one pour at a time. I'm not going anywhere without my Baratza Encore, Aeropress and a bag of kiss the hippo's George Street Blend.
Fitness and Longevity: I dealt with an eating disorder as a teenager, and so I care very deeply about the well-being of my mind, body and soul. I gym regularly, stick to a 16-8 intermittent fast and try my best to eat foods that are full of life.
and just to round it off, I also play chess badly, watch lots of trashy romantic comedies, and occasionally write poetry.